A vibrant community for seniors
in the heart of Salmon Arm
A vibrant community for seniors
in the heart of Salmon Arm
Because Seniors deserve
our very best
Because Seniors deserve
our very best
A welcoming community
that feels like home
A welcoming community
that feels like home
Discover the Shuswap Lodge difference
Shuswap Lodge Seniors Community offers quality services, independent, and assisted living and a variety of amenities for Salmon Arm's seniors. The moment you enter the lobby, you know you're in for something special. Supporting our residents is our priority and focus - with everything you need to both live comfortably and safely under one roof. Choose from a variety of studios, one-bedroom, or one bedroom with den suites in our monthly packages.
"I choose to move to Shuswap Lodge because of the friendly atmosphere I felt when I toured the lodge. I feel safe and cared for. This place takes all the worries away. I don't have to be concerned about anything. It's all taken care of by a caring General Manager and staff. I enjoy participating in weekly activities such as sit and stretch, brain games, and happy hour."
–Eileen Whitford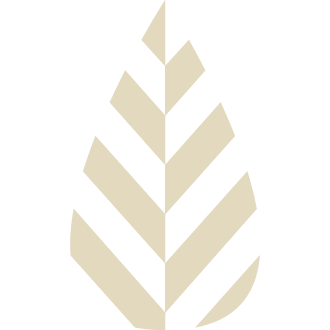 Shauna Bradbury
General Manager, Shuswap Lodge Seniors Community
"Welcome to Shuswap Lodge! We are a friendly, welcoming independent and assisted living community for seniors nestled in beautiful Shuswap, and conveniently located in the heart of downtown Salmon Arm. Shuswap Lodge provides an opportunity to maintain independence with all the comforts of home with none of the responsibility, maintenance, or worry. Our commitment is to quality of life with respect and dignity. At Shuswap Lodge you are joining a family of caring, like-minded, vibrant individuals who enjoy having fun, socializing, and sharing life experiences. Our staff will do everything they can to ensure you are able to enjoy retirement safely, and at ease."
Shauna Bradbury
General Manager, Shuswap Lodge Seniors Community
Location Features

Hair salon

Library

Craft/Games Room

Lounge

Theater

Private Patio

In-ground Pool

Coffee Bar

TV Room
Take a virtual tour
Take a look at all Shuswap Lodge has to offer, our contemporary community is full of beautiful and thoughtful touches so you feel right at home. Our many services and amenities make Shuswap Lodge the perfect place to settle in and enjoy your retirement to the fullest. We are central to so many amenities, and located in beautiful Shuswap, in the heart of Salmon Arm, BC.
"My husband and I chose to move to Shuswap Lodge when his health needs changed. It is also located close to our Doctor's office at the Medical Clinic. The pharmacy and shopping are also close by. We enjoy the bus trips, happy hour, playing corn toss, and word games. The General Manager and staff are always willing to give you any help you need."
–Audrey Bailey