A vibrant community for seniors
in the heart of Salmon Arm
A vibrant community for seniors
in the heart of Salmon Arm
Because Seniors deserve
our very best
Because Seniors deserve
our very best
A welcoming community
that feels like home
A welcoming community
that feels like home
Discover the Shuswap Lodge difference
Shuswap Lodge Seniors Community offers quality services, independent, and assisted living and a variety of amenities for Salmon Arm's seniors. The moment you enter the lobby, you know you're in for something special. Supporting our residents is our priority and focus - with everything you need to both live comfortably and safely under one roof. Choose from a variety of studios, one-bedroom, or one bedroom with den suites in our monthly packages.
"I choose to move to Shuswap Lodge because of the friendly atmosphere I felt when I toured the lodge. I feel safe and cared for. This place takes all the worries away. I don't have to be concerned about anything. It's all taken care of by a caring General Manager and staff. I enjoy participating in weekly activities such as sit and stretch, brain games, and happy hour."
–Eileen Whitford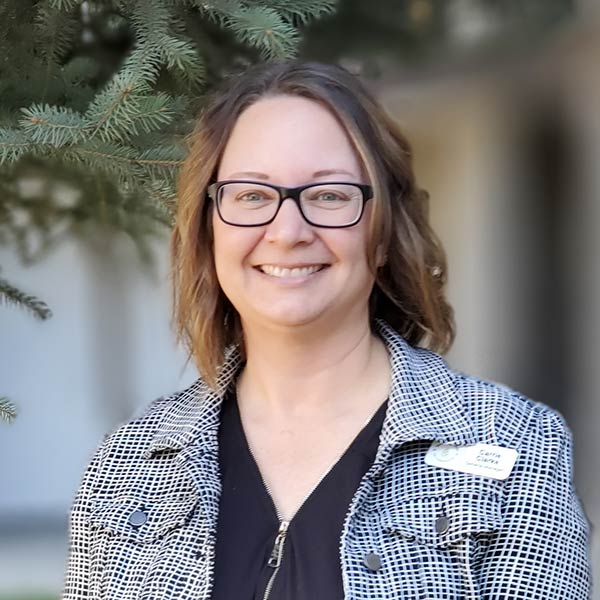 Carrie Clarke
General Manager, Shuswap Lodge Seniors Community
I would like to personally welcome you to Shuswap Lodge Seniors Community. We provide a friendly, comfortable, and safe supportive living home. I consider it an honour and a privilege to be able to help ensure that all of your support needs are met. Family has always been very important to me. Shuswap Lodge has become an extension of my family. I am so passionate about working for VRS Communities as their history of providing outstanding care from all ages exceeds all expectations. I remain focused on creating a culture within the company that every client will be treated with kindness and compassion. I invite you to join us at Shuswap Lodge!
Carrie Clarke
General Manager, Shuswap Lodge Seniors Community
Location Features

Hair salon

Library

Craft/Games Room

Lounge

Theater

Private Patio

In-ground Pool

Coffee Bar

TV Room
Take a virtual tour
Take a look at all Shuswap Lodge has to offer, our contemporary community is full of beautiful and thoughtful touches so you feel right at home. Our many services and amenities make Shuswap Lodge the perfect place to settle in and enjoy your retirement to the fullest. We are central to so many amenities, and located in beautiful Shuswap, in the heart of Salmon Arm, BC.
"My wife and I chose to move to Shuswap Lodge when it came to a time in our lives that we could not manage in our own home and we became a worry to our family and ourselves. Before my wife moved to a higher level of care she received excellent care from all the caregivers and nurse. The meals are good and it's a happy place to live. The General Manager and Maintenance Manager have been very helpful to me when I decided to downsize to a smaller room. You could not do better, no worries for yourself and family. "
–Bill McNary